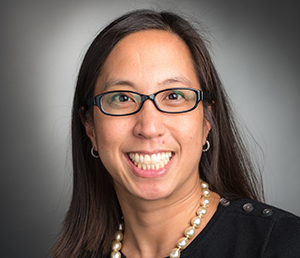 Clinical Investigator, Hale Family Center For Pancreatic Cancer Research
Department Of Medical Oncology, Dana-Farber Cancer Institute
Assistant Professor Of Medicine, Harvard Medical School
Bio Research Interests Key Publications
Bio
Dr. Kimberly Perez, MD is a member of the DF/HCC Gastrointestinal Oncology and Cancer Genetics And Prevention disease centers. She received her undergraduate training at Georgetown University in Washington DC, and received her MD from George Washington University in Washington DC. She completed her residency and fellowship training at Rhode Island Hospital in 2010. After completing her fellowship, she joined the medical faculty at Warren Alpert School Of Medicine at Brown University and served as a Gastrointestinal Oncologist at the Comprehensive Cancer Center at Rhode Island Hospital. She joined the faculty at the Dana-Farber Cancer Institute in 2015 and is currently an Assistant Professor Of Medicine at Harvard Medical School and the Dana-Farber Cancer Institute.
Research Interests
Dr. Perez is a medical oncology physician-scientist who provides patient care and conducts clinical research of novel therapies for patients diagnosed with gastrointestinal cancers and associated hereditary cancer syndromes. Since she joined the faculty at Harvard Medical School and the Dana-Farber Cancer Institute in 2015, she has developed and led investigator initiated clinical trials investigating novel therapies for patients with pancreatic adenocarcinoma and neuroendocrine tumors. Trials currently underway include: (1) a phase Ib trial evaluating the safety of ficlatuzumab, a hepatocyte growth factor antibody, when combined with gemcitabine and nab-paclitaxel in subjects with previously untreated, metastatic pancreatic adenocarcinoma and (2) a phase Ib/II study evaluating the safety and clinical efficacy of paricalcitol, a vitamin D analogue, with gemcitabine and nab-paclitaxel in subjects with previously untreated, metastatic pancreatic adenocarcinoma.
Key Publications
Hamada T, Yuan C, Yurgelun MB, Perez K, Khalaf N, Morales-Oyarvide V, Babic A, Nowak JA, Rubinson DA, Giannakis M, Ng K, Kraft P, Stampfer MJ, Giovannucci EL, Fuchs CS, Ogino S, Wolpin BM. Family history of cancer, Ashkenazi Jewish ancestry, and pancreatic cancer risk. Br J Cancer. 2019;120(8):848-54. Epub 2019/03/15. doi: 10.1038/s41416-019-0426-5. PubMed PMID: 30867564; PMCID: PMC6474278.

Yurgelun MB, Chittenden AB, Morales-Oyarvide V, Rubinson DA, Dunne RF, Kozak MM, Qian ZR, Welch MW, Brais LK, Da Silva A, Bui JL, Yuan C, Li T, Li W, Masuda A, Gu M, Bullock AJ, Chang DT, Clancy TE, Linehan DC, Findeis-Hosey JJ, Doyle LA, Thorner AR, Ducar MD, Wollison BM, Khalaf N, Perez K, Syngal S, Aguirre AJ, Hahn WC, Meyerson ML, Fuchs CS, Ogino S, Hornick JL, Hezel AF, Koong AC, Nowak JA, Wolpin BM. Germline cancer susceptibility gene variants, somatic second hits, and survival outcomes in patients with resected pancreatic cancer. Genet Med. 2019;21(1):213-23. Epub 2018/07/03. doi: 10.1038/s41436-018-0009-5. PubMed PMID: 29961768.

Aguirre AJ, Nowak JA, Camarda ND, Moffitt RA, Ghazani AA, Hazar-Rethinam M, Raghavan S, Kim J, Brais LK, Ragon D, Welch MW, Reilly E, McCabe D, Marini L, Anderka K, Helvie K, Oliver N, Babic A, Da Silva A, Nadres B, Van Seventer EE, Shahzade HA, St Pierre JP, Burke KP, Clancy T, Cleary JM, Doyle LA, Jajoo K, McCleary NJ, Meyerhardt JA, Murphy JE, Ng K, Patel AK, Perez K, Rosenthal MH, Rubinson DA, Ryou M, Shapiro GI, Sicinska E, Silverman SG, Nagy RJ, Lanman RB, Knoerzer D, Welsch DJ, Yurgelun MB, Fuchs CS, Garraway LA, Getz G, Hornick JL, Johnson BE, Kulke MH, Mayer RJ, Miller JW, Shyn PB, Tuveson DA, Wagle N, Yeh JJ, Hahn WC, Corcoran RB, Carter SL, Wolpin BM. Real-time Genomic Characterization of Advanced Pancreatic Cancer to Enable Precision Medicine. Cancer Discov. 2018;8(9):1096-111. Epub 2018/06/16. doi: 10.1158/2159-8290.CD-18-0275. PubMed PMID: 29903880; PMCID: PMC6192263.

Perez K, Clancy TE, Mancias JD, Rosenthal MH, Wolpin BM. When, What, and Why of Perioperative Treatment of Potentially Curable Pancreatic Adenocarcinoma. J Clin Oncol. 2017;35(5):485-9. Epub 2016/12/29. doi: 10.1200/JCO.2016.70.2134. PubMed PMID: 28029328; PMCID: PMC5455317.

Safran H, Charpentier KP, Perez K, Mantripragada K, Miner T, DiPetrillo T, Kuritzky B, Apor E, Bishop K, Luppe D, Mitchell K, Rosati K. FOLFOX+Nab-Paclitaxel (FOLFOX-A) for Advanced Pancreatic Cancer: A Brown University Oncology Research Group Phase I Study. Am J Clin Oncol. 2016;39(6):619-22. Epub 2015/11/03. doi: 10.1097/COC.0000000000000246. PubMed PMID: 26523444.