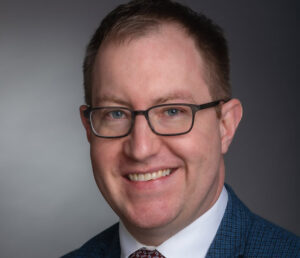 Investigator, Hale Family Center For Pancreatic Cancer Research
Department Of Medical Oncology, Dana-Farber Cancer Institute
Bio Research Interests Key Publications
Bio
Dr. Freed-Pastor is a physician-scientist at Dana-Farber Cancer Institute, specializing in gastrointestinal oncology and immuno-oncology. He is an investigator within the Division of Molecular and Cellular Oncology and the Hale Family Center for Pancreatic Cancer Research. His laboratory focuses on developing improved preclinical models for pancreatic cancer, with a particular emphasis on understanding immune escape and tumor-immune crosstalk.
Dr. Freed-Pastor completed his undergraduate studies at Case Western Reserve University, and subsequently received his M.D. and Ph.D. from Columbia University College of Physicians and Surgeons. He completed his graduate studies in the laboratory of Dr. Carol Prives, during which time he elucidated novel functions of the mutant p53 protein. Dr. Freed-Pastor went on to complete his residency training in Internal Medicine at Massachusetts General Hospital, followed by a Medical Oncology fellowship at Dana-Farber Cancer Institute. During this time, he completed a post-doctoral research fellowship in the laboratory of Dr. Tyler Jacks at the Koch Institute for Integrative Cancer Research at MIT, one of the Lustgarten Foundation dedicated pancreatic cancer research laboratories. Dr. Freed-Pastor launched his independent laboratory at Dana-Farber Cancer Institute in 2022.
Dr. Freed-Pastor has been a Young Investigator on the Stand Up To Cancer (SU2C)-Lustgarten Foundation Pancreatic Cancer Interception Dream Team and he was recently awarded the SU2C Golden Arrow Early Career Scientist Award, the SU2C Sharp Award for Innovation in Collaboration (with Dr. Philip Greenberg), a Conquer Cancer Foundation ASCO Young Investigator Award, and a Burroughs Wellcome Career Award for Medical Scientists for his work to understand the role of the immune system during pancreatic tumor development and offer insights into therapeutic approaches that leverage the immune system for the treatment of pancreatic cancer.
Research Interests
Pancreatic cancer, tumor immunology, immunotherapy
Key Publications
Freed-Pastor WA, Lambert LJ, Ely ZA, Pattada NB, Bhutkar A, Eng G, Mercer KL, Garcia AP, Lin L, Rideout WM 3rd, Hwang WL, Schenkel JM, Jaeger AM, Bronson RT, Westcott PMK, Hether TD, Divakar P, Reeves JW, Deshpande V, Delorey T, Phillips D, Yilmaz OH, Regev A, Jacks T. The CD155/TIGIT axis promotes and maintains immune evasion in neoantigen-expressing pancreatic cancer. Cancer Cell. 2021 Oct 11;39(10):1342-60.e14. PMID: 34358448; PMCID: PMC8511341