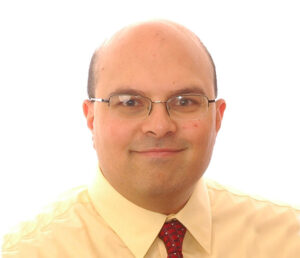 Investigator, Hale Family Center For Pancreatic Cancer Research
Department Of Medical Oncology, Dana-Farber Cancer Institute
Bio Research Interests Key Publications
Bio
Dr. Srivatsan Raghavan, MD, PhD, is a medical oncologist and physician-scientist at the Dana-Farber Cancer Institute and Brigham and Women's Hospital and an Instructor in Medicine at Harvard Medical School. He specializes in the clinical care of patients with gastrointestinal cancers and runs an independent research laboratory focused on basic cancer biology and translational oncology in pancreatic and biliary cancers.
Dr. Raghavan completed his undergraduate and Master's degrees in chemistry and chemical engineering at the Massachusetts Institute of Technology before pursuing his MD/PhD training at Johns Hopkins University. His graduate work in biomedical engineering with Dr. Christopher Chen focused on the development and application of novel micro-engineered substrates to investigate cell migration, vasculogenesis, and associated signaling dynamics in response to microenvironmental signals. He then trained in internal medicine at Johns Hopkins Hospital, followed by a fellowship in medical oncology at the Dana-Farber/Harvard Cancer Center. Dr. Raghavan conducted his post-doctoral research in the laboratory of Dr. William Hahn at Dana-Farber Cancer Institute and the Broad Institute of Harvard and MIT, where he examined the relationship between tumor cell transcriptional phenotypes and therapy response and applied functional genomic and pharmacologic approaches in patient-derived tumor organoid models to identify new therapeutic targets.
Research Interests
The Raghavan Lab at Dana-Farber Cancer Institute is a basic and translational oncology lab focused on understanding mechanisms of cell state regulation in cancer, evaluating how cell state plasticity influences therapeutic response and tumor evolution, and applying these insights toward the discovery of new therapeutic approaches for patients with pancreatic and biliary cancers. Our multi-disciplinary research team uses a variety of innovative experimental and computational approaches including DNA and single-cell RNA sequencing of clinical samples, patient-derived organoid modeling, and functional genomic and pharmacologic screens to address several key areas, including:
Understanding how cell states and plasticity regulate therapeutic responses. Our recent work using single-cell RNA sequencing to analyze transcriptional phenotypes in metastatic pancreatic cancer clinical specimens and matched patient-derived organoids demonstrated that both genomic and microenvironmental factors such as TGF-b can regulate tumor cell state, and that cell state plasticity can dramatically alter drug sensitivity and contribute to therapeutic resistance. We are now dissecting the mechanisms by which different genomic alterations and signals from the tumor microenvironment influence cancer cell state, with the goal of identifying downstream signaling pathways that may be targetable. In addition, we seek to understand how these genomic and microenvironmental parameters coordinate to drive therapy resistance and tumor evolution over a patient's clinical course.
Applying functional approaches for new target discovery. We have established robust methods to perform pharmacologic and genomic screens in cancer cell lines and organoid models. These approaches have led to the identification of compounds that inhibit a novel sulfur metabolism pathway and exhibit therapeutic effects in pre-clinical pancreatic cancer models. We are also applying these approaches to identify cell state-specific targets that may enable therapeutic combinations that limit drug resistance.
We actively collaborate with clinical, laboratory, and computational colleagues within the Hale Family Center for Pancreatic Cancer Research and more broadly at Dana-Farber Cancer Institute, MIT, and the Broad Institute on basic and translational research projects with the shared goal of improving outcomes for patients with pancreatic cancer.
Key Publications
Raghavan S*, Winter PS*, Navia AW*, Williams HL*, et al. Microenvironment drives cell state, plasticity, and drug response in pancreatic cancer. Cell 2021 Dec 9; 184(25):6119-6137.e26. PMCID: PMC8822455. *co-first author.
Cleary JM*, Raghavan S*, Wu Q*, et al. FGFR2 Extracellular Domain In-Frame Deletions are Therapeutically Targetable Genomic Alterations that Function as Oncogenic Drivers in Cholangiocarcinoma. Cancer Discovery 2021 Oct; 11(10):2488-2505. PMID: 33926920. *co-first author.
Ferguson FM, Nabet B, Raghavan S, Liu Y, Leggett AL, Kuljanin M, Kalekar RL, Yang A, He S, Wang J, Ng RWS, Sulahian R, Li L, Poulin EJ, Huang L, Koren J, Dieguez-Martinez N, Espinosa S, Zeng Z, Corona CR, Vasta JD, Ohi R, Sim T, Kim ND, Harshbarger W, Lizcano JM, Robers MB, Muthaswamy S, Lin CY, Look AT, Haigis KM, Mancias JD, Wolpin BM, Aguirre AJ, Hahn WC, Westover KD, Gray NS. Discovery of a selective inhibitor of doublecortin like Kinase 1. Nat Chem Biol. 2020 Jun;16(6):635-643. PMID: 32251410; PMCID: PMC7246176.
Goyal L, Shi L, Liu LY, Fece de la Cruz F, Lennerz JK, Raghavan S, Leschiner I, Elagina L, Siravegna G, Ng RWS, Vu P, Patra KC, Saha SK, Uppot RN, Arellano R, Reyes S, Sagara T, Otsuki S, Nadres B, Shahzade HA, Dey-Guha I, Fetter IJ, Baiev I, Van Seventer EE, Murphy JE, Ferrone CR, Tanabe KK, Deshpande V, Harding JJ, Yaeger R, Kelley RK, Bardelli A, Iafrate AJ, Hahn WC, Benes CH, Ting DT, Hirai H, Getz G, Juric D, Zhu AX, Corcoran RB, Bardeesy N. TAS-120 overcomes resistance to ATP-competitive FGFR inhibitors in patients with FGFR2 fusion-positive intrahepatic cholangiocarcinoma. Cancer Discov. 2019 Aug;9(8):1064-1079. PMID: 31109923; PMCID: PMC6677584.
Lo JH, Hao L, Muzumdar MD, Raghavan S, Kwon EJ, Pulver EM, Hsu F, Aguirre AJ, Wolpin BM, Fuchs CS, Hahn WC, Jacks T, Bhatia SN. iRGD-guided tumor-penetrating nanocomplexes for therapeutic siRNA delivery to pancreatic cancer. Mol Cancer Ther. 2018 Nov;17(11):2377-2388. PMID: 30097486; PMCID: PMC6298224.
Aguirre AJ, Nowak JA, Camarda ND, Moffitt RA, Ghazani AA, Hazar-Rethinam M, Raghavan S, Kim J, Brais LK, Ragon D, Welch MW, Reilly E, McCabe D, Marini L, Anderka K, Helvie K, Oliver N, Babic A, Da Silva A, Nadres B, Van Seventer EE, Shahzade HA, St Pierre JP, Burke KP, Clancy T, Cleary JM, Doyle LA, Jajoo K, McCleary NJ, Meyerhardt JA, Murphy JE, Ng K, Patel AK, Perez K, Rosenthal MH, Rubinson DA, Ryou M, Shapiro GI, Sicinska E, Silverman SG, Nagy RJ, Lanman RB, Knoerzer D, Welsch DJ, Yurgelun MB, Fuchs CS, Garraway LA, Getz G, Hornick JL, Johnson BE, Kulke MH, Mayer RJ, Miller JW, Shyn PB, Tuveson DA, Wagle N, Yeh JJ, Hahn WC, Corcoran RB, Carter SL, Wolpin BM. Real-time genomic characterization of advanced pancreatic cancer to enable precision medicine. Cancer Discov. 2018 Sep;8(9):1096-1111.CD-18-0275. PMID: 29903880; PMCID: PMC6192263.
Krall EB, Wang B, Munoz DM, Ilic N, Raghavan S, Niederst MJ, Yu K, Ruddy DA, Aguirre AJ, Kim JW, Redig AJ, Gainor JF, Williams JA, Asara JM, Doench JG, Janne PA, Shaw AT, McDonald Iii RE, Engelman JA, Stegmeier F, Schlabach MR, Hahn WC. KEAP1 Loss modulates sensitivity to kinase therapy in lung cancer. Elife. 2017 Feb 1;6:e18970. Erratum in: Elife. 2017 Oct 31;6: PMID: 28145866; PMCID: PMC5305212.